Action hero movies are an enjoyable watch for any age group. They develop an auric story behind the protagonist, make him beat villains, and label them as a superstar. Some such stars are Arnold Schwarzenegger, Tom Cruise, Jean-Claude Van Damme, Bruce Willis, and several others. To many, Arnold is at the top of the chain. But for the majority ones, his biggest rival, Sylvester Stallone, ranks on top.
ADVERTISING
Article continues below this ad
For years he went around wanting to play Rocky and finally achieved his dreams. Fans loved the movie from start to finish, and he became the face of action hero movies. Even UFC commentator and podcaster Joe Rogan explained how he made action movies believable at his age.
ADVERTISING
Article continues below this ad
Is Arnold Schwarzenegger not on top?
While many consider Schwarzenegger to be the action megastar with movies like Terminator, Conan the Barbarian, Commando, and many other blockbusters, Rogan believed what Stallone did at 70 remains remarkable. He featured in the Expendables and looked jacked. It impressed him, and he discussed the action hero's body.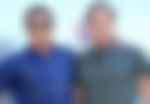 "Who the f*** in their 70s is believable in an action role. But when you see him doing it you're like, I kind of believe it. The guy's still jacked," mentioned Rogan. Apart from his body, his unique look and cryptic voice became important factors for his success. Therefore, he is one of the finest action hero stars across the map.
DIVE DEEPER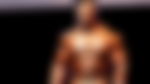 The Expendables franchise is famous for casting some of the best action superstars in the business. Likewise, Rogan, accompanied by Diamond Dallas Page (DDP), discussed the impact Stallone continues to have.
Stallone's the alpha!
ADVERTISING
Article continues below this ad
DDP recalled a story where Stallone's Expendables co-star and WWE legend Stone Cold Steve Austin gave his acknowledgments to the actor. DDP said, "In a world of alpha dogs, there is one number one guy. And his name is Sylvester Stallone." It is a heavy compliment from a person considered to be one of the toughest men in the pro wrestling business. Rogan also mentioned how Stallone had screws in his neck after breaking it while shooting the movie.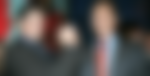 Similarly, Rogan spoke about how he got knocked out while doing a boxing scene for Rocky in his 60s. It shows the toughness of the man. Arnold Schwarzenegger acted in some of the finest action hero movies of all time. He is one of the best in the business but some often consider Sylvester Stallone the godfather of action hero movies. Tell us in the comments who you believe to be the action megastar of all times.
ADVERTISING
Article continues below this ad
WATCH THIS STORY- Conor McGregor Salutes Arnold Schwarzenegger in Latest Retirement Hoax