Legendary tennis player Martina Navratilova is truly one of the legendary athletes who does not shy from speaking her mind on social media. Predominantly, she talks raises her voice for various social issues, political issues, and sometimes tennis, as well.
Back in 2018, during the Oscars, famous comedian Chris Rock made a joke about Will Smith's wife Jada Pinkett Smith. Later, actor and singer Tyrese Gibson slammed the comedian for his tasteless joke about Mrs. Smith. Later, Navratilova agreed with Gibson's comments, as she defended Jada Pinkett Smith.
ADVERTISING
Article continues below this ad
Martina Navratilova defended Will Smith's wife over Chris Rock's comments
During the opening monologue at the 2018 Oscars, Chris Rock made a joke about the absence of Jada Pinkett Smith from the award show. he said, "Jada boycotting the Oscars is like me boycotting Rihanna's panties. I wasn't invited."
Later, the actor Tyrese Gibson commented on Rock's comments on Pinkett Smith, "Did you really use your stage to tear down and diminish one of the strongest most fearless black women in this town as the world watched."
Later, the actor felt happy that Leonardo Di Caprio won the best actors award. Meanwhile, 18-time Grand Slam champion Martina Navratilova took to Twitter and supported Gibson's comments about Rock. Moreover, she showed support for Pinkett Smith as well. she wrote, ' Tyrese Explains How Chris Rock F**ked Up His Oscar Mood- and Tyrese is right- about Jada and Leo :)'
Navratilova felt hurt after the controversial Oscars 2022
Earlier at the Oscars this year, 'King Richard' actor Will Smith had one of the most controversial moments in the history of the Oscars, as he slapped comedian Chris Rock on the stage. Notably, Smith received a nomination for his role as Richard Williams, father of Venus and Serena Williams, in 'King Richard' movie.
Watch This Story: Donald Trump's extraordinary support for LIV Golf draws huge criticism from Martina Navratilova
During the Oscars, Rock again made fun of Pinkett Smith in front of Will Smith. Which did not sit well with the actor, and he went onto the stage; slapped the comedian. Despite that, Smith won the best actors award at the Oscars for the first time in his career.
ADVERTISING
Article continues below this ad
After that, Navratilova took to Twitter and commented about that incident, as she wrote, "Will Smith didn't slap just Chris Rock… yup. It hurts."
ADVERTISING
Article continues below this ad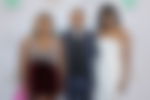 Notably, Venus and Serena were also at the Oscars, as they were promoting their movie 'King Richard'. Although they felt proud after Smith won the award, they did not make any comments at that regarding the controversial moment at the Oscars.