As a big-name celebrity and 38th governor of California, Arnold Schwarzenegger attends a myriad of political conferences and events. Even after his term as governor ended in 2011, he has continued to outspoken about his political opinions. His massive platform gave him a lot of influential power.
ADVERTISING
Article continues below this ad
At such an event in 2016, Schwarzenegger came across a sticky situation. With the US presidential election underway, and Donald Trump running for the Republican party, the bodybuilder had a tough decision to make.
ADVERTISING
Article continues below this ad
Arnold Schwarzenegger got snubbed for a photograph
As a proud Republican, Arnold Schwarzenegger had been voting red ever since he became an American in 1983. But many of his views on political matters didn't align with Donald Trump's policies. Schwarzenegger has been critical of Trump on multiple occasions in the last few years. But at the time of this incident, he hadn't taken a clear stance yet on who would get his final vote.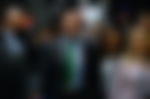 In 2016, he attended the VIP cocktail reception for the annual Friends of the Israel Defense Forces Western Regional Gala. Also in attendance was two-time Oscar winner Robert De Niro. The two met at the event, and De Niro pestered the bodybuilder to reveal his pick between the presidential candidates.
"Are you voting for Trump?"De Niro kept" asking Schwarzenegger, and the former Californian didn't give a definite answer. The press had captured the two mingling earlier in the evening. However, when they asked De Niro to pose for a picture with Schwarzenegger, he refused. "If you're supporting Trump, I want nothing to do with you," he claimed. Reportedly, he rebuffed Schwarzenegger's attempts to explain and retreated to the other end of the room.
DIVE DEEPER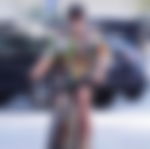 Schwarzenegger's opinion on Donald Trump
About a month before the incident, Arnold Schwarzenegger had expressed his conflict over the 2016 US Presidential Election via Twitter. he wrote, "Like many Americans, I've been conflicted by this election – I still haven't made up my mind about how exactly I will vote next month."
ADVERTISING
Article continues below this ad
Schwarzenegger used to have a good relationship with Donald Trump before the latter announced his candidacy for President. The bodybuilder revealed once that they would often meet at pro-wrestling competitions.
ADVERTISING
Article continues below this ad
WATCH THIS STORY: Arnold Schwarzenegger Once Sold His BMW To Another Bodybuilder For $2200
When Schwarzenegger made an appearance on Celebrity Apprentice in 2007, as the then-governor of California, Trump introduced him as a "great friend." He even donated to Schwarzenegger's re-election campaign, an amount of $10,000. Eventually, however, their friendship deteriorated, and they even became involved in a long-standing Twitter feud over ratings and politics.