The most wonderful time of the year is here! I like to call the final four months of the year "The 'Ber Months" because they bring so much awesomeness. Sure, there is the holiday season complete with time off from work and fluffy films. But, before that, we get the greatness of spooky season in September and October. Depending on where you live, the weather might get a bit chillier and pumpkin spice everything is available. It's also the time where scary things like ghouls, goblins, and Ghostface come out to play. And, of course, there's always Nerdist's infamous Nerdoween celebration throughout the month of October. So, to get you ready for all the creepy, witchy, and wonderfully frightening things, here's a short list of spooky TV shows and movies coming out in September and October.
Spooky Movies and TV Shows Coming in September 2022
101 Scariest Horror Movie Moments of All-Time
When & Where to Watch: Weekly releases starting September 7 on Shudder
The shower scene in Psycho. The harrowing chase at the beginning of It Follows. The bloodthirsty vampire nurse running towards the camera in blacula. There are some iconic horror moments that will never, ever leave our minds. Shudder's new eight episode series will take a look at 101 of those bone-chilling and shocking moments, breaking down exactly why they make our spine tingle. Guests like Tony Todd, Keith David, Greg Nicotero, and more bring in their creative horror expertise to spark new insights and conversations to classic scenes.
barbarian
When & Where to Watch: In Theaters September 9
Everything about this movie is a glaring red flag. Staying in some weird Airbnb with a total stranger. Investigating a noise in some basement. Walking down a dark hallway of terror under the weird Airbnb you're staying at with a stranger. no. Nope. Nah. But, despite boneheaded actions, this seems like a fun and spooky movie to experience in theaters.
smile
When & Where to Watch: In Theaters September 30
smile's unsettling trailer still haunts us to this day. The film follows a doctor who witnesses something traumatic with one of her patients. She eventually starts to question her own mind as strange things happen around her.
Queer for Fear: The History of Queer Horror
When & Where to Watch: September 30 on Shudder
Bryan Fuller executive produces this four-part documentary series about the history of the LGBTQ+ community in horror. It will span from highlighting queer pioneers like Mary Shelley, who wrote Frankensteinto characters and themes (both overt and queer-coded) in horror offerings.
Hocus pocus 2
When & Where to Watch: September 30 on Disney+
Hocus pocus 2 still feels surreal. The original film is a Halloween staple and beloved by many folks who like less horror and more general spookiness. Hocus pocus 2 is bringing back the infamous Sanderson sisters in all their wonderfully eccentric glory and you can watch it every single day in October if you want to. We won't judge you.
Spooky Movies and TV Shows Coming in October 2022
Interview with the Vampire
When & Where to Watch: Weekly releases starting October 2 on AMC
This infamous Anne Rice story is coming to television. And what better time to introduce a period vamp drama than October? Lestat and Louis will be lovers and we love to see it.
Hellraiser
When & Where to Watch: October 7 on Hulu
Hellraiser is the latest franchise to get a reimagining. This time, Clive Barker is partnering with Hulu to put a modern spin on his 1987 classic. Hellraiser will star Jamie Clayton as the infamous Pinhead with a story about a young woman who finds a box (you know, that one) and deals with the supernatural forces behind its power.
Halloween Ends
When & Where to Watch: In theaters October 14 and same day streaming on Peacock
The final installment in the new Halloween trilogy is coming fresh off the heels of last years' Halloween Kills. Laurie Strode and Michael Myers will face each other one last time in a death battle. And, while we don't think there is a way to kill MM, this seems to be the swan song for Laurie, who became an iconic final girl back in 1978. Let's see how it (and possibly this franchise) will end.
F/H/S/99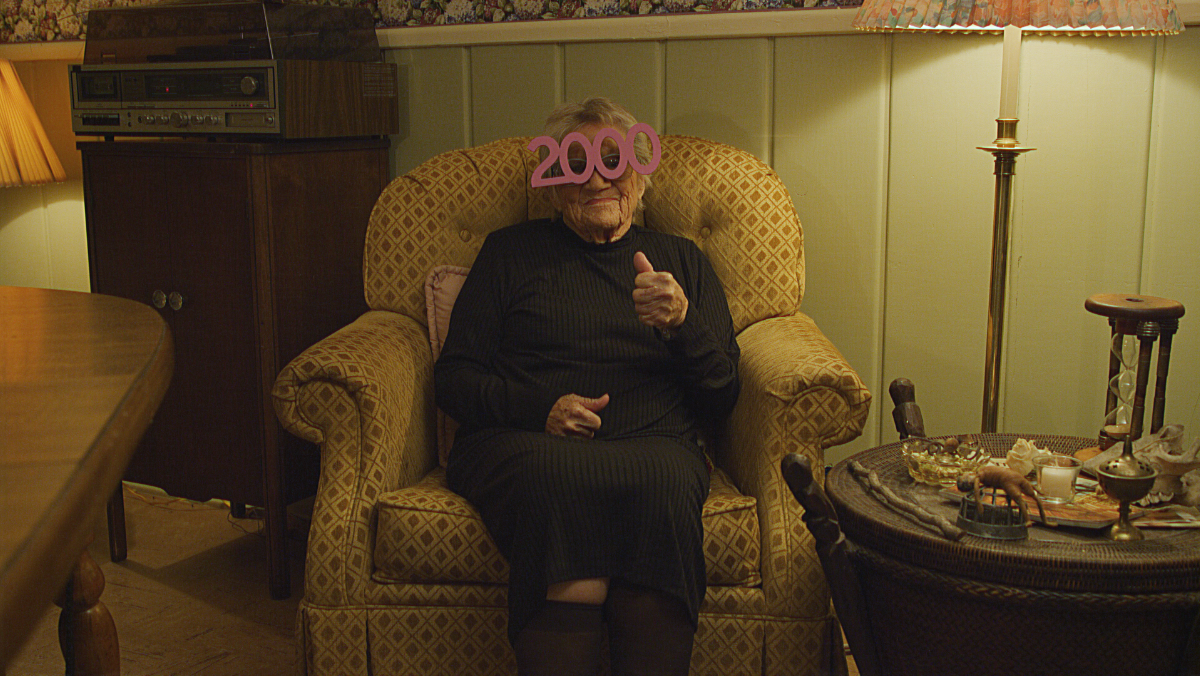 When & Where to Watch: October 20 on Shudder
This found footage horror anthology series is coming back for its fifth installment. As the name suggests, F/H/S/99 will take place in 1999. Remember those days? It was before Facebook and Twitter when DVDs were all the rage. And we kinda thought the world was going to experience a technological doomsday. Perfect setting for horror happenings.
Wendell & Wild
When & Where to Watch: October 2022 on Netflix
Wendell & Wild follows the story of its titular characters—played by Keegan-Michael Key and Jordan Peele—in a dark underworld as they dream of starting something brighter. They connect with Kat (Lyric Ross), a girl in the Land of the Living with her own sad story. The stop-motion animation film by Henry Selick is a wonderfully wacky world with a style that is wholly unique.