With more Marvel movies and series coming out than ever before, it can be wildering to keep up with it all.
The Marvel Cinematic Universe's (MCU) latest TV show and movie are on Disney+ and in theaters respectively now. Ms. marvel is set to air its season finale on Wednesday, just under a week after the release of the fourth Thor movie, Love and Thunder.
Ms. marvel is set to directly lead up to an upcoming MCU movie, which is one of four to have a confirmed release date. Thor: Love and Thundermeanwhile, has more oblique connections to the upcoming Marvel schedule.
Here are all the confirmed Marvel TV shows and movies and how they connect to the latest MCU releases.
WARNING: Spoilers ahead for Ms. marvel and Thor: Love and Thunder
What Marvel movies are coming out next?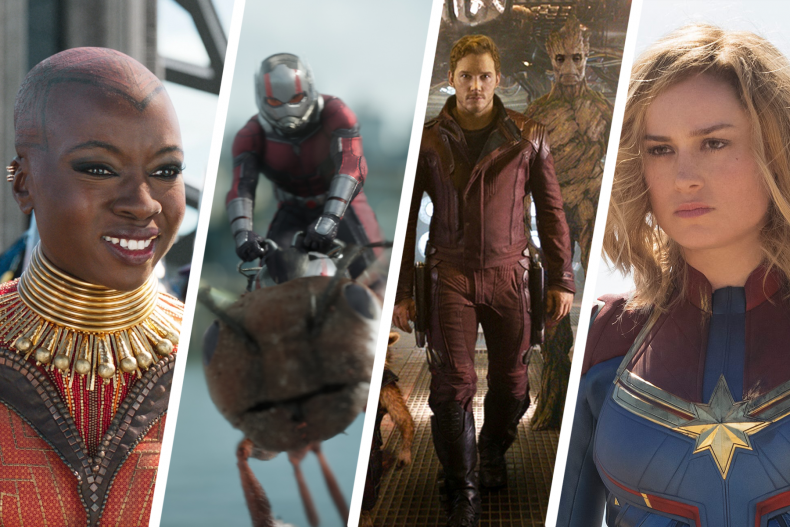 Four MCU movies have confirmed release dates:
Black Panther: Wakanda Forever – Nov 11, 2022
Ant-Man and the Wasp: Quantumania – February 17, 2023
Guardians of the Galaxy Vol. 3 – May 5, 2023
The Marvels – July 28, 2023
Thor: Love and Thunder seems to confirm that we might be getting a Thor 5 at some point. In the movie's mid-credit sequences, Zeus (Russell Crowe) sends Hercules (Brett Goldstein) after Thor (Chris Hemsworth), which seems to set up the villain for the next film.
However, at the time of writing, no Thor sequels are in development, so exactly when Goldstein's role in the MCU will be going forward is uncertain. after all, Avengers: Endgame seemed to set up a Thor/Guardians of the Galaxy team-up, which is not really what Love and Thunder ended up being.
Love and Thunderhowever, may have some small link to Black Panther: Wakanda Forever. Omnipotence City was revealed to be the home of Wakandan deity Bast, who could have a part to play in the upcoming follow-up.
Ms. marvel, however, directly leads into an MCU movie. The Marvels will see Ms. Marvel herself (Iman Vellani) team up with her hero Captain Marvel (Brie Larson), as well as Monica Rambeau (Teyonah Parris), returning from WandaVision.
Marvel also has the following in various stages of development: a Fantastic Four reboot, possibly starring John Krasinski; blade, with Mahershala Ali as the notorious Daywalker; a Deadpool movie that will bring Ryan Reynolds' Merc with a Mouth into the MCU; a Captain America sequel likely led by Anthony Mackie; a Shang-Chi sequel; a mutants movie that will start to introduce the X-Men into the MCU; plus Thunderboltsa Suicide Squad-style villain team up movie.
blade is the only one of these in pre-production, though Disney has already announced that it will be releasing Marvel movies on November 3, 2023, and February 16, May 3, July 26, and November 8, 2024. Marvel is also reportedly working on ideas for its movies up through 2032.
Thor: Love and Thunder is in theaters now.