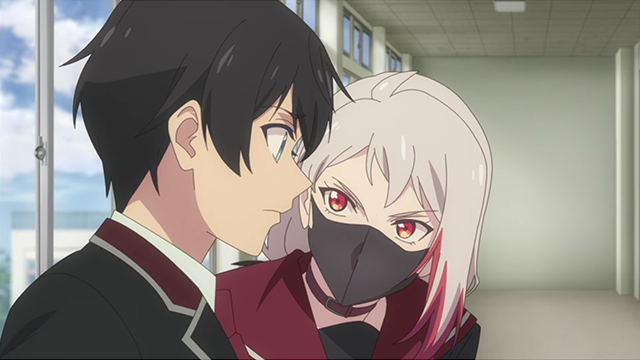 Prepare for a whole new, original story of ninja action as the upcoming series Shinobi no Ittoki makes its way onto Crunchyroll in the Fall 2022 anime season! Additionally, the world premiere of the first two episodes will be screened at Crunchyroll Expo 2022 on August 5 at 3:45pm PT at the Hime Stage! Read on to read more details!
Shinobi no Ittoki
air date: October 4, 2022
Territories: North America, Central America, South America, Europe, Africa, Oceania, the Middle East, and CIS
Key Art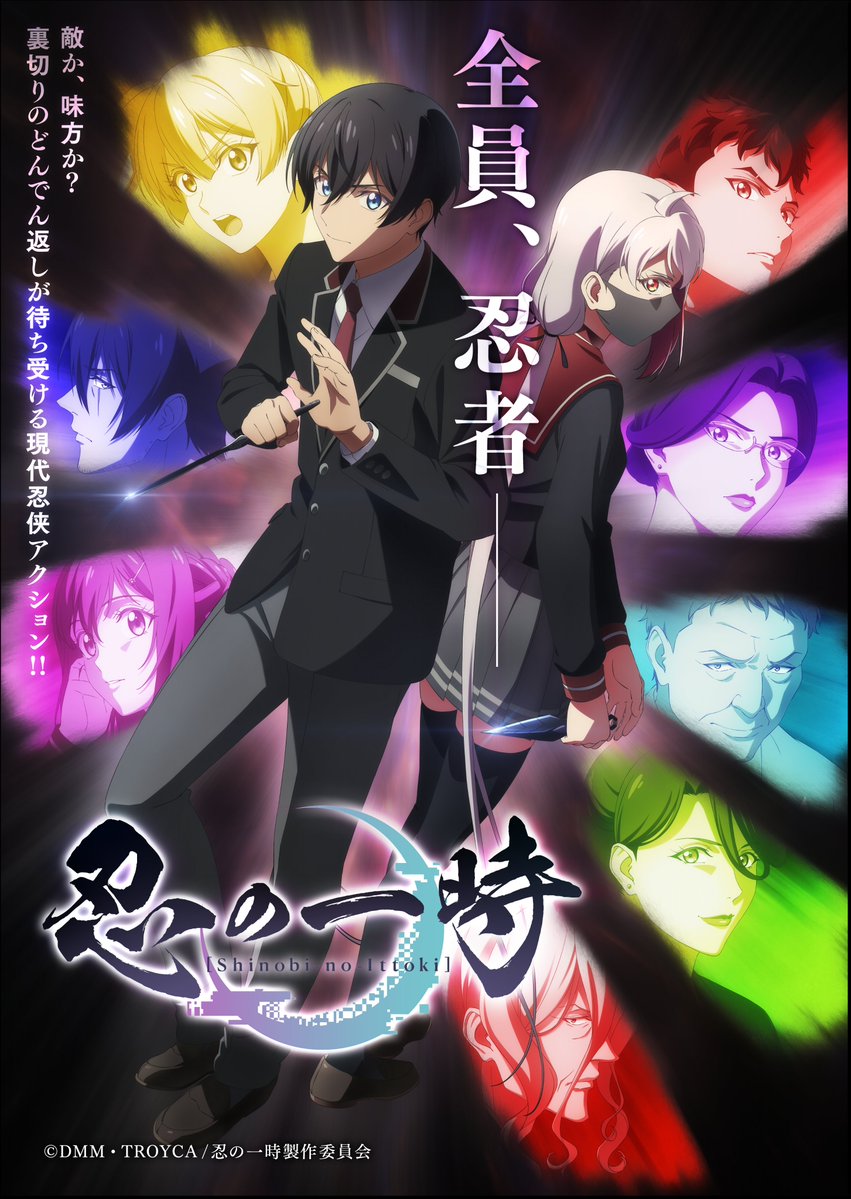 An original project by DMM Pictures and TROYCA (Re:CREATORS), Shu Watanabe (Re:CREATORS episode director) will direct the anime, with series composition by Minato Takano, character design and chief animation direction by Isamu Suzuki (Bloom Into You), and music by TOMISIRO (Macross). The pop-rock group Humbreaders will perform the theme song "Hikari."
The cast is as follows:
• Ryota Ohsaka (Marco Bodt in Attack on Titan) as Ittoki Sakuraba
• Aoi Yuki (Tsuyu Asui in My Hero Academia) as Kirei Kisegawa
• Hitomi Sekine (Platlette in Cells at Work!!) as Ryoko Suzuno
• Miyu Tomita (Riko in Made in Abyss) as Satomi Tsubaki
• Taito Ban (Nagahiro in Pretty Boy Detective Club) as Suzaku Ban
• Taku Yashiro (Kudo in The Dawn of the Witch) as Himura Takane
• Kan Tanaka (Sab in The Magnificent KOTOBUKIA) as Kozo Moriyama
• Naomi Shindo (Cagalli in Mobile Suit Gundam Seed) as Ayaha Tsuge
• Masaki Terasoma (Kiroranke in Golden Kamuy) as Housen Ban
• Yasuhiro Mamiya (Magma in dr. STONE) as Enbi Takane
• Kenjiro Tsuda (Nanami in JUJUTSU KAISEN) as Kido Minobe
Crunchyroll describes the story as such:
Ittoki Sakuraba was an ordinary student, until his life was turned upside down! He finds out that he is the 19th heir of the famous Iga Ninjas. The Iga must try to defend what is theirs from the Koga, a rival clan seeking to end Ittoki's life. Ittoki is left with no choice but to become a shinobi that's strong enough to not only protect himself, but also his village. Now a student at Kokuten Ninja Academy, a high school specializing in shinobi techniques, Ittoki learns the way of the modern-day ninja, equipped with high-tech suits and gadgets. Together with students from other villages, Ittoki clashes with the Koga in an attempt to end the rivalry once and for all.

---
Kyle Cardine is a Managing Editor for Crunchyroll. You can find his Twitter here.