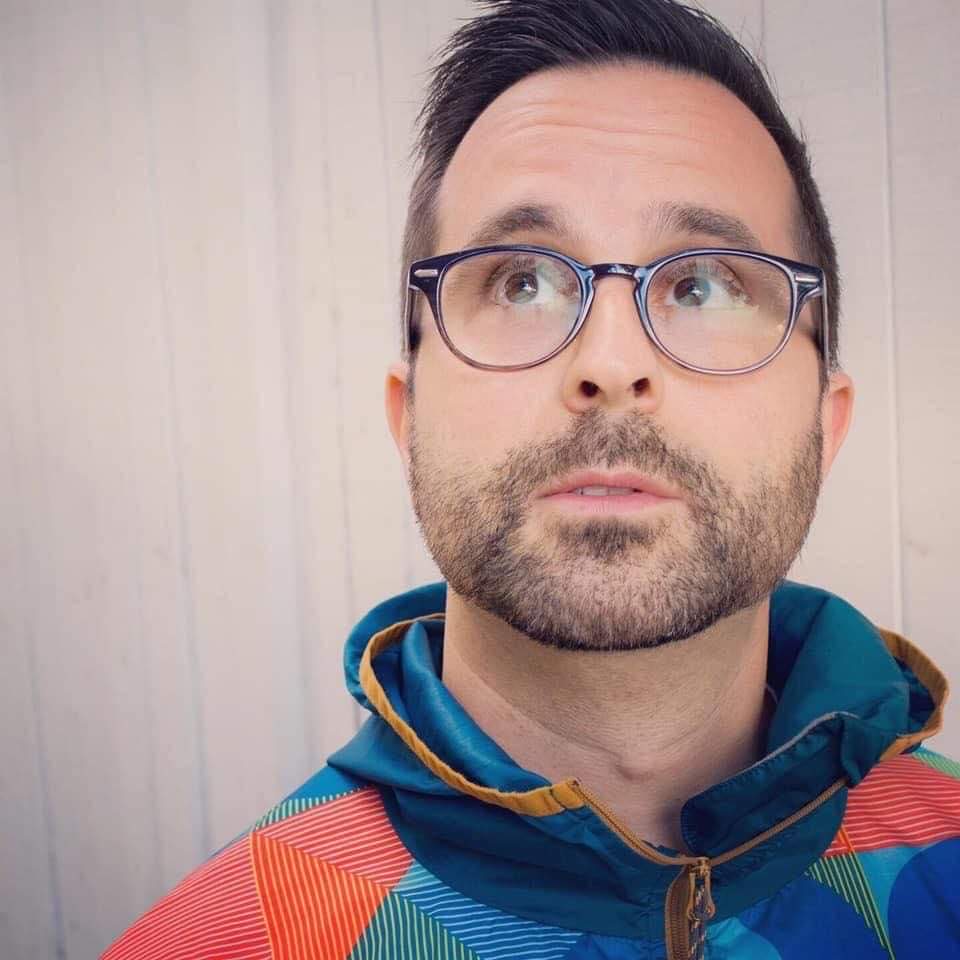 In a conversation with comedian Correy Bell at the Laugh Factory a few years ago, Bell explained to me the way the Chicago comedy scene—like the city itself—is segregated. "The North Side has more mainstream, more white comedy," she said, "and on the South Side you have more urban comedy." One of her goals with a show she was producing—Crosstown Comedy Classic—was to bring the comedy scenes together. "There's no reason why North Side comics shouldn't go to the South Side and vice versa," she said.
There's no doubt that a lot of Chicago stand-ups share that sentiment and work to bridge that divide, but it's certainly not as common as it could be. But this weekend, one of the comics who has long been putting in the work to make sure his set hits as hard on one end of Chicago as the other, is going to be performing the best material he's crafted in his almost fifteen years of comedy to create a unique special that showcases his ability to work all of Chicago. On July 31 at 7pm, in a taping at Zanies Chicago in Old Town, comedian Anthony Bonazzo will be recording his aptly titled special "Northside/Southside."
Recording at Zanies is a full-circle moment in Bonazzo's career. "Zanies was the first place I ever did stand-up in Chicago and the first place to ever really hire me," he says over the phone. "But sort of parallel to that, so was Jokes and Notes on the South Side." Before it closed in 2016, Bonazzo was a regular performer at the club, where the iconic Mary Lindsey took a liking to his particular brand of comedy and made him a paid regular. "Mary used to say, 'When you first walked in here it was like here's a white guy with glasses… I never would have ever thought that you would know all those things or be that funny,'" says Bonazzo.
At the same time that his comedy was resonating on the South Side, he was picking up paid gigs on the North Side as well. "It became one of these things where it almost felt like I was working two careers because I was working so hard at writing for a Black audience and then writing for a white audience or anybody else in between," says Bonazzo. Reflecting on this experience led him to put together the Northside/Southside concept, a comedy structure that will allow him to showcase his full range and combine a set he developed working on the North Side with a set he developed working on the South Side.
What's the biggest difference between working the South Side versus the North Side? "I can get away with a lot more on the South Side. They tend to be more open-minded, less offended," says Bonazzo. "I prefer it because I pretty much can say whatever I want and they find it funny, because they'll read right through you and see that you're genuine."
Conversely, white audiences on the North Side sometimes get offended at some of his material. "That's why I think this special is going to be experimental and unique because I think there are gonna be white people in the crowd reacting to these jokes that kill in a Black room and just to see that guilt that comes up." he says. "I think it's hysterical that someone will go, 'gasp!' at a joke that I'm doing that a Black audience eats up alive. That just speaks to me like you have never been around Black people and that's your own stuff that you're processing. Because you want to identify with the culture by just saying Black Lives Matter, but you don't want to do any of the work to actually understand anything about them, things that they might find funny or relatable."
Comic Roy Wood Jr. once summed up Bonazzo's comedy with a succinct compliment: "You can tell he works the North Side and South Side of Chicago." This special will cement that sentiment.
Anthony Bonazzo performs at 7pm, July 31 at Zanies Chicago, 1548 North Wells. (312)337-4027 or visit chicago.zanies.com.