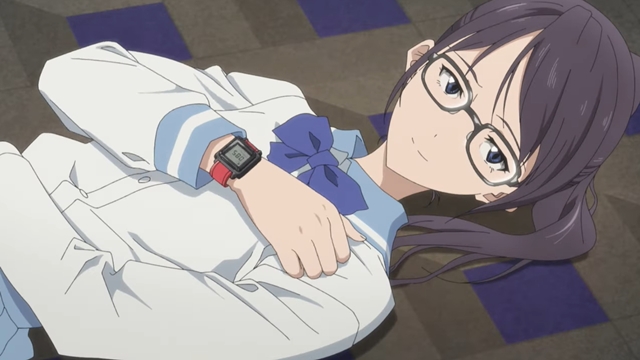 The official website for the upcoming two anime film adaptations of Yomoji Otono's sci-fi romance novels, Boku ga Aihsita Subete no Kimi he (To all of you that I loved) and Kimi wo Aishita Hitori no Boku he (To the only one who loved you, me), has posted 60-second full trailers featuring each's theme songs.
RELATED: Hio Miyazawa Voices The Male Lead in Boku ga Aishita / Kimi wo Aishita Anime Movies
---
The theme song for Boku ga Aihsita Subete no Kimi he, "Kumo wo Kou" is sung by singer songwriter Keina Sudai. The title is taken from an old idiom "Rouchou Kumo wo Kou," which is a metaphor for a bounded being longing for a free situation from the meaning of a bird in a basket pining for the clouds in the sky.
Message from Keina Suda:
I wrote the theme song "Kumo wo Kou" for the movie "Boku ga Aihsita Subete no Kimi he." When I was first shown the storyboards, I was very impressed with the fact that delicate scenes and mental patterns were already depicted. I created the song so that we could be accomplices in the various forms of relationships. Even though the past is hazy and the future is uncertain, I believe that there are certain things. I would be happy if I could color this film, even if only a little.
"Boku ga Aihsita Subete no Kimi heh" full trailer:
Keina Suda: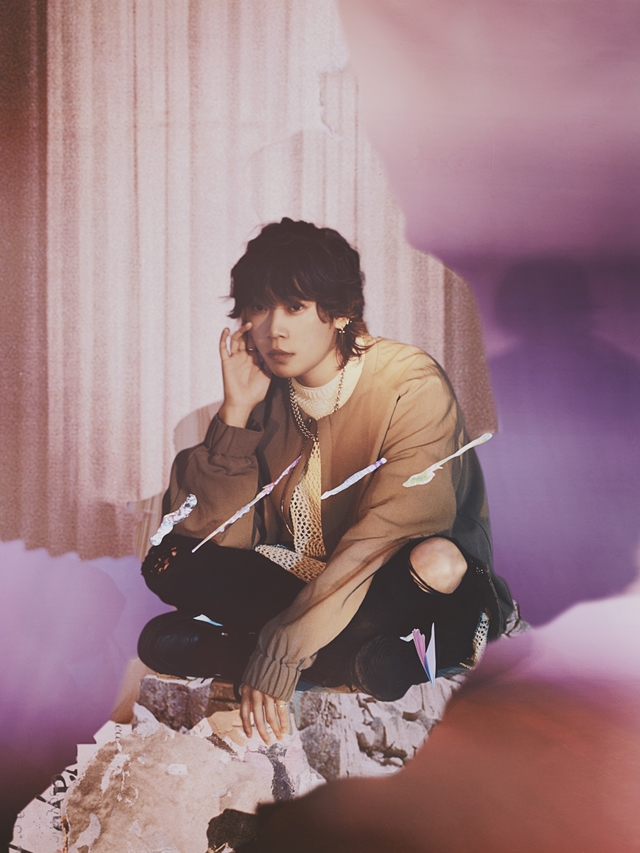 ---
Meanwhile, the theme song for Kimi wo Aishita Hitori no Boku he, "shion" (Tatarian aster) is performed by three-member Japanese rock band Saucy Dog.
Message from Shinya Ishihara (Soucy Dog vocalist/guitarist):
Memories too beautiful to fade away. If we could go back in time, what should we have done at that time, and how would we still be "together"? This is the story of someone and someone like that. It's far from the future I had hoped for, but I'm sure we'll meet again there. When you do, smile again and say, "I'm tired of waiting. Let's talk about memories then.
Kimi wo Aishita Hitori no Boku hey full trailer:
Saucy Dog: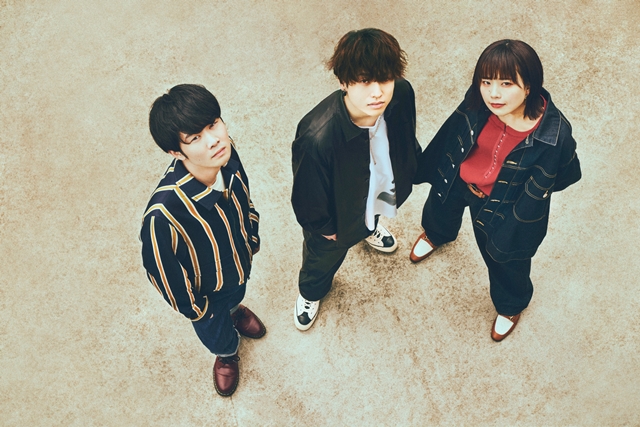 ---
The two films are set to be released in Japan simultaneously on October 7, 2022.
Main poster visual: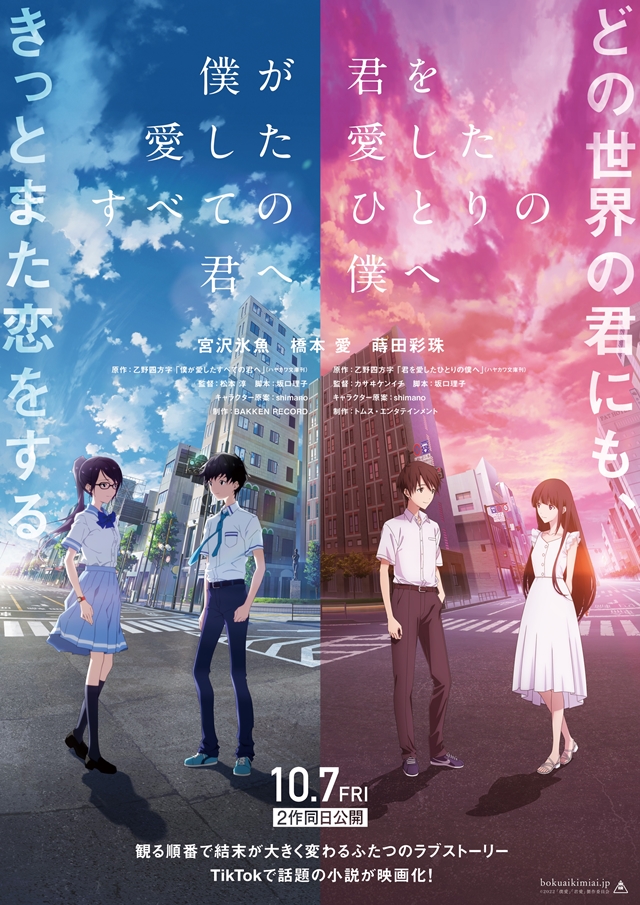 "Boku ga Aihsita Subete no Kimi heh" staff:
Director: Jun Matsumoto (BROTHER'S CONFLICT)
Screenplay: Riko Sakaguchi (The Tale of the Princess Kaguya)
Original character design: shimano
Production: BAKING RECORD (Tatsunoko Production's label)
Kimi wo Aishita Hitori no Boku hey staff:
Director: Kenichi Kasai (Nodame Cantabile, bakuman.)
Screenplay: Riko Sakaguchi
Original character design: shimano
Production: TMS Entertainment (Lupine The Third, Detective Conan)
RELATED: Anime Movie Adaptations of Yomoji Otono's Two Sci-fi Romance Novels Release Teaser Trailers
---
source: The movies' official website
©2022 "Bokuai" "Kimiai" Production Committee