RRR
As the movie that feels like it got the whole globe to sit up and take notice of Tollywood (Indian films made in the Telugu language), SS Rajamouli's RRR is a phenomenon in world cinema. It's also easily the most punch-drunk and eager-to-please spectacle released in recent memory. At a time when most Hollywood action movies rely on brand names and easter eggs, here is an old-fashioned barnburner by way of Delhi.
As a Sequoia-sized example of maximalist filmmaking at its finest, RRR is a three-hour action epic, a breathless high-energy musical, and a flight of historical fantasy. Impressively, it excels in all of these arenas thanks to muscular filmmaking by Rajamouli, and two lead performances by NT Rama Rao Jr. and Ram Charan that are so blindingly charismatic it might be advisable to watch while wearing sunglasses. They play Komaram Bheem and Alluri Sitarama Raju, two historic martyrs and anti-colonial freedom fighters from Indian history. The real-life men never met, but in RRR they become best friends so devoted to one another that when they dance together, the earth quakes beneath their feet.
The movie enjoys an inherent playfulness with its self-aware mythmaking. Yet there's also such earnest conviction to this onscreen bromance, and all the ensuing melodrama it causes, that the movie stands apart from its many, many lesser American contemporaries. Really, can there be a bigger fist-pumping moment in a movie this year than the scene where Bheem unleashes a veritable menagerie onto an unsuspecting tea party? – DC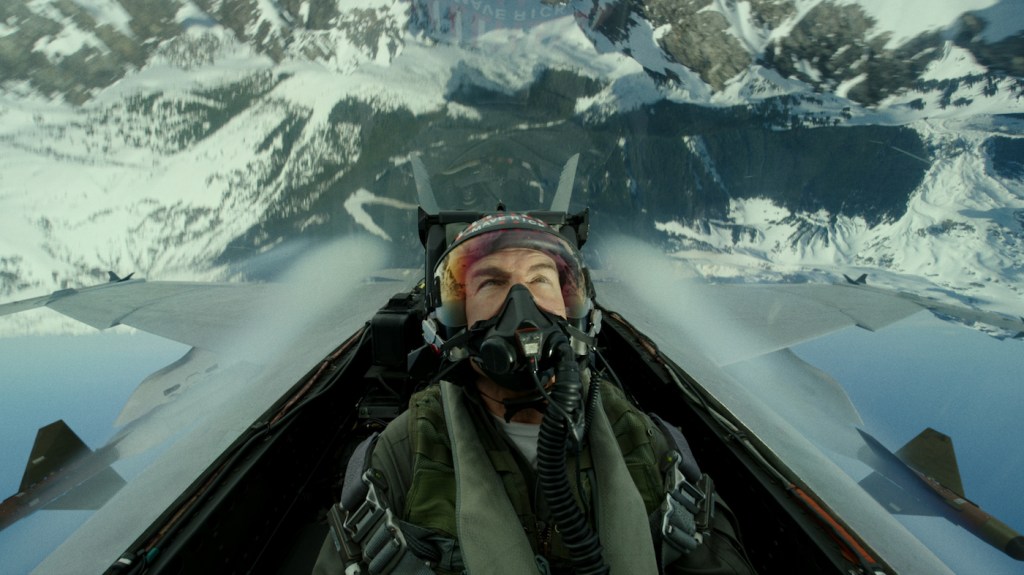 Top Gun: Maverick
On the surface, Tom Cruise's long delayed Top Gun: Maverick is a legacy sequel; the latest product in a long line of recent Hollywood add-ons that bring back a classic character/performance in order to pass the torch (and extend the brand). In the details though, Maverick is passion project and metaphor—a parable about what it's like to have spent 30 years at the top of the mountain as a movie star, and how exhausting it is to refuse passing that torch… or letting the light go out.
Hardly the stuff of humility, there is nevertheless a deliberate grace to Top Gun: Maverick, as well as a lot of rolling entertainment. In order to one-up what was a visually dazzling movie in 1986, director Joseph Kosinski and Cruise take actual IMAX cameras inside the cockpits this time while forcing all the actors to do all their close-ups while pushing upwards of 6 G's (which is more gravity than what Neil Armstrong faced on the Apollo 11 mission). It's a visceral, jaw-dropping splendor never seen before on the big screen.
Just as impressive is that the Maverick team also surpass the original movie's admittedly paper thin script to make a tight, sentimental, yet never saccharine, narrative that is equal parts WW2 melodrama about Men and Women on a Mission, and a rage against the dying of the light. When the movie inevitably reaches its old school Hollywood ending, it more than feels good; it feels right. – DC