TV-MA | 5 episodes | Documentary | Aug. 7, 2022
Their first goal was to become the best blues band in London. Then their manager positioned them as the "anti-Beatles." That worked so well, the Rolling Stones might actually be the only rock band to arguably achieve greater popularity than the Fab Four. Their longevity would be the major reason.
Now in their seventh decade, the Stones are touring once again, but without the rhythmic heart of the band, drummer Charlie Watts. Although he died last August, Watts still gets his solo-spotlight profile in the four-part "My Life as a Rolling Stone," which premieres on Epix.
Mick Is First
Not surprisingly, the first episode focuses on Mick Jagger, the band's superstar front-man. Yet, "Sir Mick" is such a familiar figure, his segment is probably the least interesting. There is nothing new about him presented here and he is never pressed on any sensitive issues. Commentators try to position him as the "CEO" of the band, but it comes across more as spin than fresh analysis. At least the first episode establishes a lot of band history for the handful of potential viewers who are not already deeply steeped in it.
As one might expect, Jagger's segment emphasizes his sex appeal and flashy style. However, his memories of the 1960's counter-culture and the anti-war movement are one-sided and lack nuance. Nevertheless, it is hypnotic to watch young Jagger croon their first hit, a cover of Willie Dixon's "My Little Red Rooster."
The love for the blues continues in Keith Richards's episode. Notably, blues legend Taj Mahal dismisses charges of "cultural appropriation" frequently leveled against the band, with respect to blues and R&B, challenging their critics: "It's right here in your backyard, but I don't see you doing anything with it. "
Of course, Richards's profile addresses his well-documented struggles with drugs. However, his solo profile is much more music-focused than Jagger's. Many of his admirers offer an in-depth analysis of his compositions and guitar stylings, ultimately singling out his ominous intro to "Gimme Shelter."
Even though Ronnie Wood was recently the subject of Mike Figgis's documentary, "Somebody Up There Likes Me," his segment still holds up well in comparison.
In fact, it does a better job explaining the role Wood played before joining the band, facilitating a great deal of cross-pollination within the London rock scene as the owner of the historic Wick House, which he transformed into a combination studio, salon, party spot, and crash-pad. Jagger and Richards were indeed regulars there.
Watch the Watts One
By far, the best episode is the one dedicated to the late Watts, which emphasized his more reserved nature and his life-long love of jazz. In fact, Watts collected the drum kits of famous jazz drummers, including Gene Krupa, Kenny Clarke, and Joe Morello (from the classic Dave Brubeck Quartet), which he hoped to exhibit in a museum one day.
Watts also gets due credit for the big band side project he organized for a sold out run at Ronnie Scott's, which saved the revered jazz club when it was financially imperiled. Throughout it all, everyone agrees Watts really made the Stones what they were, with his driving, danceable beat.
Even though he is still alive and kicking, retired Rolling Stones bassist Bill Wyman is not profiled or even interviewed on-camera. However, he has his own documentary too, Oliver Murray's "The Quiet One," which is not bad. During the course of "My Life as a Rolling Stone," some viewers might wish their long-time backup singer Bernard Fowler had his own episode, because of his affectionate, but very down-to-earth commentary.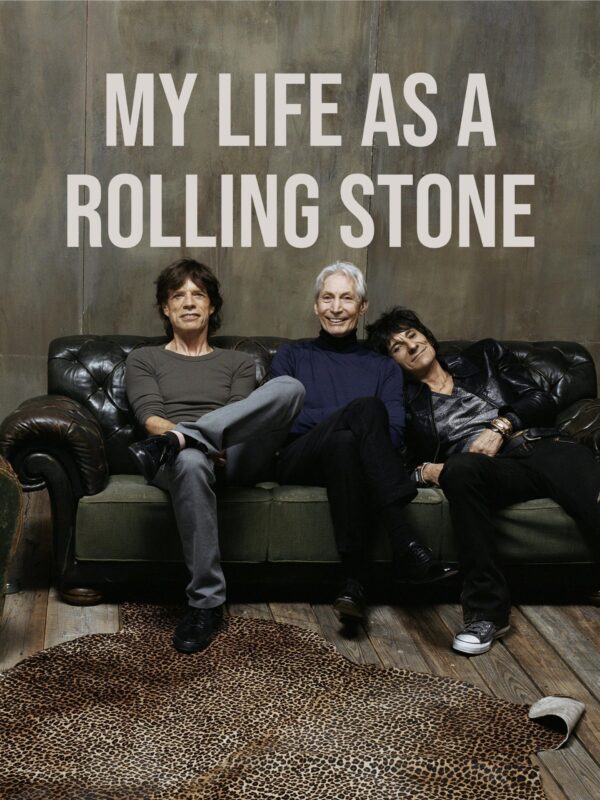 Throughout the limited-series, the Stones themselves are the only interview subjects to appear on-camera, while their admirers, such as Chrissie Hynds, Bonnie Raitt, Andy Summers (of the Police), record producer Don Was, and drummer Steve Jordan ( who replaced Watts on their current tour) are heard as disembodied voices, accompanying archival performance or news footage of the band, at significant moments during their careers.
Jazz fans should definitely cherry-pick the Charlie Watts episode, because it explores the drummer's love for the great American artform with great insight. Aside from the underwhelming Mick Jagger opener, the rest of "My Life as a Rolling Stone" should please the band's ardent fans and well-satisfy less fanatical classic rock listeners.
This is a rare example of a multi-part doc that gets stronger as it progresses, so bear that in mind when it premieres on Aug. 7 on Epix.
'My Life as a Rolling Stone'
Documentary
Running Time: 5 segments
MPAA Rating: TV-MA
Release Date: Aug. 7, 2022
Rating: 3.5 out of 5
.